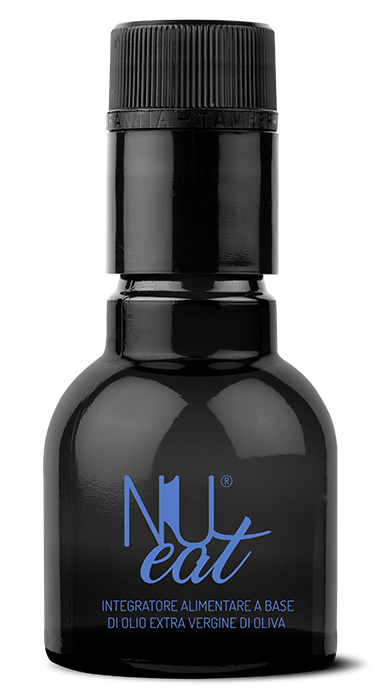 A new concept
of feeding
What is NUeat
NUeat is a new Extravirgin olive oil-based dietary supplement with added vitamins.
It provides an extra supply in case of deficiency or increased requirements.
Nueat offers a full range of natural products with beneficial effects on the body thanks to the high concentration of vitamins.
Antiage, Fit, Maternity, D3 and Diabetic are the available formulations studied to you improve and reinforce your health.
The benefits
Reduce cholesterol
Antioxidant effect
Reinforce immunitary system
Improve energy input
Improve bones and cartilages functions
Treat vitamins and minerals deficiency
Contributing to normal maternal metabolism
Support nutritional needs of mom and baby
Nutritional qualities
Maternity
Nueat is an Extravirgin olive oil-based dietary supplement with added vitamins B9+C+D3
Antiage
Nueat is an Extravirgin olive oil-based dietary supplement with added vitamins A+B5+C+D3+E
Diabetic
Nueat is an Extravirgin olive oil-based dietary supplement with added vitamins B1+C+D3+E